Dutch DVD
---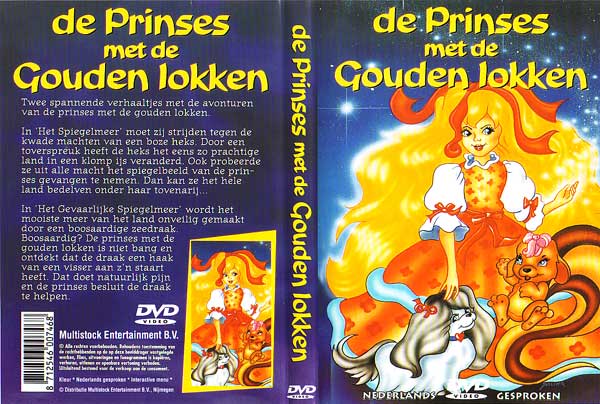 The Princess with the Golden Locks
Two exciting tales with the adventures of the princess with the golden locks.
In The Lake of Reflections she has to battle the evil powers of a wicked witch. Using a magic spell the witch turned the once beautiful land in a clump of ice. She also tried to capture the princess' reflection. Then she can put the entire land under her spell.
In The Menace of Mirror Lake the most beautiful lake in the land has been turned into a danger zone by an evil dragon. Evil? The princess with the golden locks is not afraid and discovers that the dragon has a fisherman's hook in his tail. Of course that hurts and the princess decides to help the dragon.