Where can I get LLL items?
---
The best place to find LLL items is eBay. I got practically everything I have from there!
Some tips to keep in mind:
Search for "Lady LovelyLocks" as well as "Lady Lovely Locks"... sometimes it makes all the difference!
Check the seller's feedback profile before placing a bid!
Ask for shipping/handling costs if they are not listed.
When bidding on videos, be aware of the different formats in other countries (PAL/NTSC).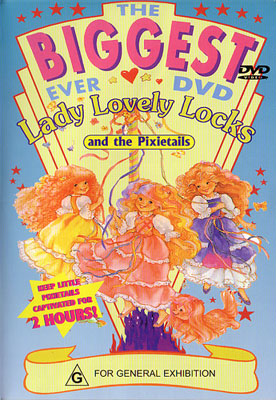 An absolute MUST HAVE is the Biggest Ever Lady LovelyLocks DVD!!!
Other places to find LLL items:
If anyone knows of more places to find LLL items, please post the link in this thread! Thank you!