Disclaimer
---
Lady LovelyLocks and the Pixietails is a registered trademark of Those Characters From Cleveland, Inc. A Division of American Greetings Properties.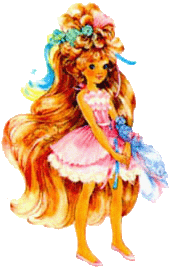 LadyLovelyLocks.org is an unofficial website created by fans for fans and is not associated with American Greetings.
DO NOT USE ANY MATERIAL FOUND ON THIS WEBSITE FOR COMMERCIAL PURPOSES.
You may use material found on this website for personal, non-commercial purposes. When using material on another website, please include a link back to the Lady LovelyLocks and the Pixietails Unofficial Website at:
Do not reproduce material created by fans, such as fanart or fanfiction, without prior permission by the creator.
See the credits to find out about the original creators of Lady LovelyLocks and the Pixietails!